Ratio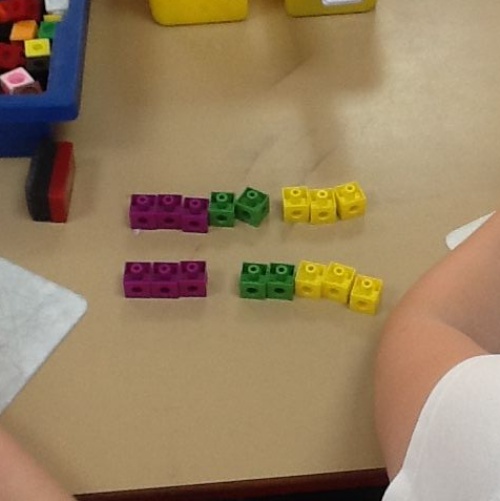 We've been using lots of practical activities this week to help us understand ratio.
We started by writing sentences about different colours of cubes, comparing how many of each we had.
We then moved on to answering questions about patterns of shapes, using the cubes to support our learning. We finished off the week by solving some tricky word questions and learning that we can write ratio using a symbol e.g. if there were 3 green cubes and 6 red cubes, we could write the ratio of green to red cubes as 3:6.