Writing competition!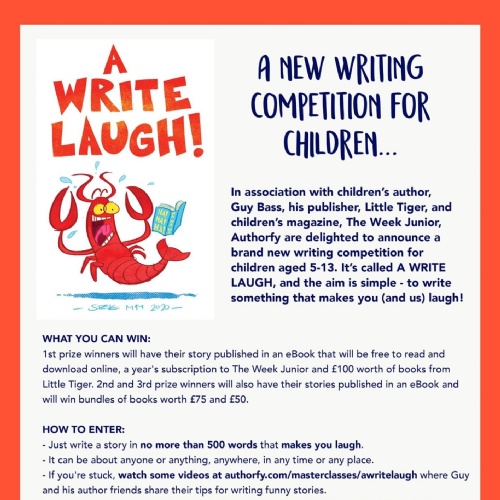 This week's writing challenge is a competition!
Authorfy are running 'a write laugh' story writing competition and all you have to do is make them laugh!
Find all details of the competition here: https://authorfy.com/masterclasses/awritelaugh/
The competition winners will have their short story published as part of an ebook as well as win lots of books!
Make sure you watch the introductory video by author Guy Bass as well, it is definitely worth it!
You will need to submit your entries to the email address provided on the competition website yourself, but please also email them to the class email address as I would like a laugh!
I can't wait to see what you all come up with.
Miss Hopwood