Next week and beyond
Here are some pictures of what the classroom looks like for those of you returning next week!
Miss Holmes and I are really looking forward to welcoming you back!
It mainly looks the same, just a bit more spaced out. You will have your own table with your tray on it which will contain all of your books. You will also have your own resource pack with a pencil, pen, ruler, felt tips etc.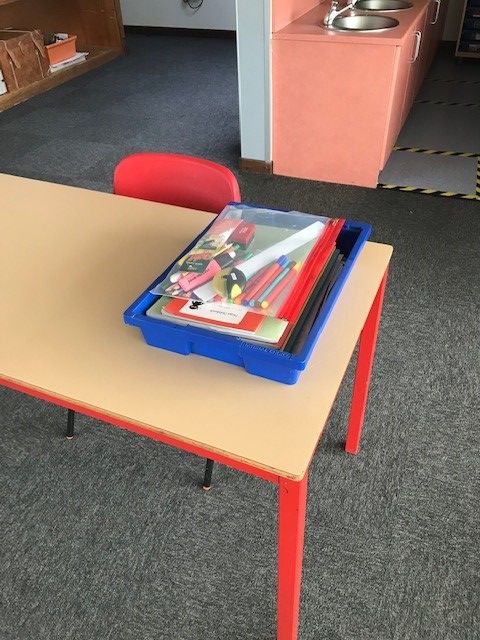 You will notice that there is some tape marking out certain areas. This is to make it easier to navigate the classroom and also to help us keep our distance from each other.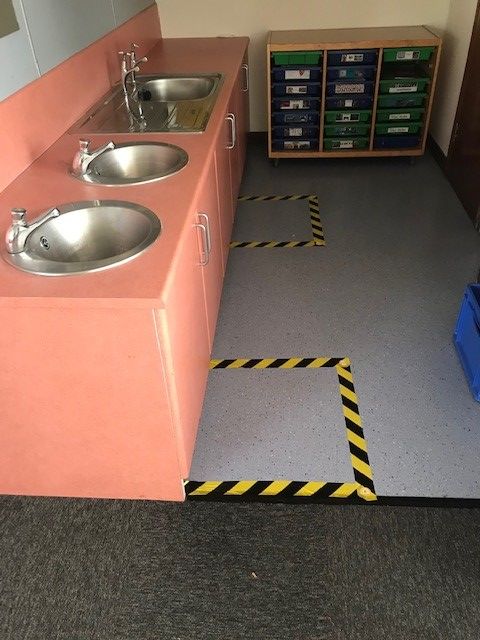 We will also be using the 'Rainbow Rules' to help us stay safe and think about our wellbeing. We will talk about what the 'Rainbow Rules' are on the first day.
You will come in through the usual door in the morning and go straight upstairs to the classroom. If you have a packed lunch, take it upstairs to the classroom with you and put it under your desk. You can keep your water bottle on your table with you.
Those of you that are not coming back to school yet, don't worry, you will not be left out! I will still be blogging a weekly learning mat and weekly writing challenge for you to complete and will also be checking the class email address.
Take care and see some of you very soon!
Miss Hopwood and Miss Holmes