Brainiacs!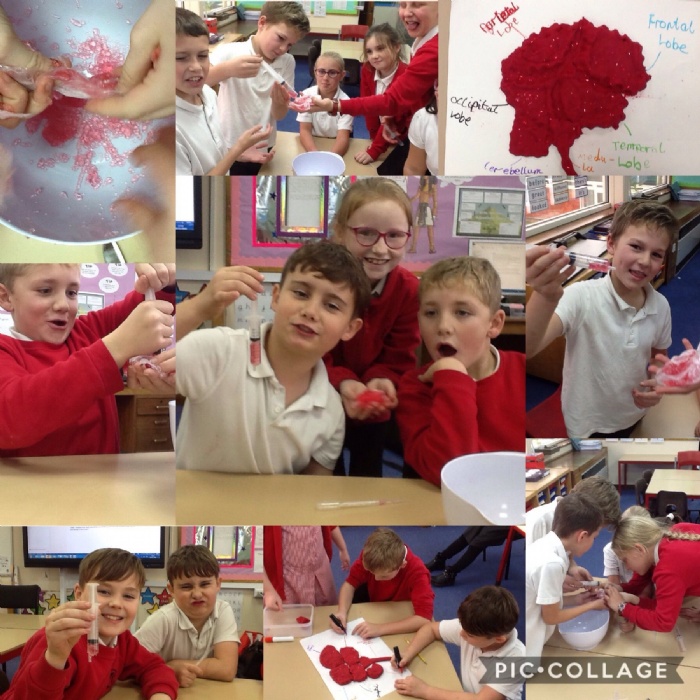 Today in science we investigated human brains!
We looked at how the Ancient Egyptians removed brains from mummies by creating our own gruesome science experiment!
It was a lot of fun and we realised how difficult it would have been to get such a lot of gross, sticky brains out of a tiny hole - the Egyptians used to pull them out of the mummy's nose!!
We also looked at the different parts of the brain and realised it is a lot more important than the Egyptians used to think. They thought that all of our thinking and emotional processing happened in the heart, but we know better today.
What a disgustingly fun way to spend the afternoon!