AstronAut outfits!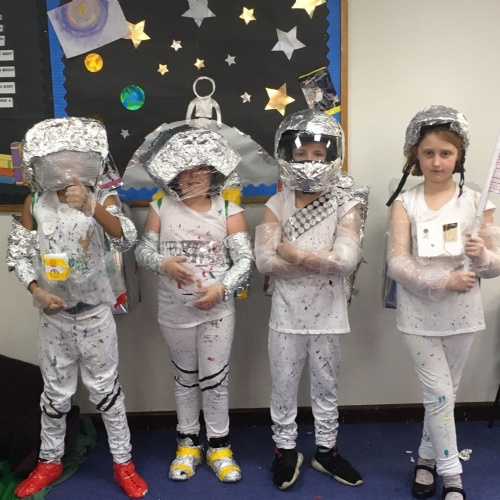 Today was the day we put together our designs for space suits!
After a lot of planning, we have finally created our NASA-worthy space suits! The children worked so hard to make sure their suits looked good, but were also fit for purpose, with jet packs, oxygen tanks, food storage, communication systems and more!
We then put on our own space fashion show for the year 1s, 2s and 4s! What a fun day and a great end to our space topic!
Check out all our photos here!
Our next topic will be "off with her head" all about Henry VIII and the Tudors, we're already excited about it!