Tudor Work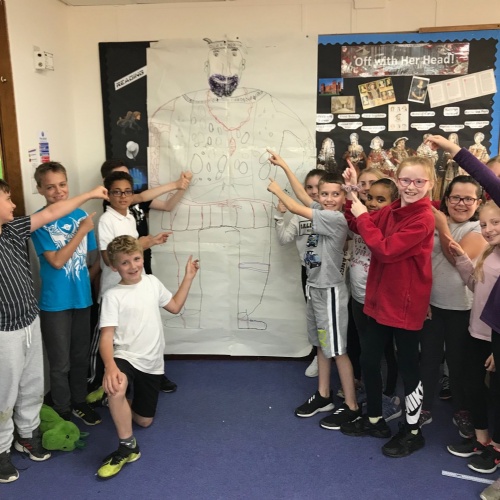 In and amongst all the excitement of sports week, Owl class have still found some time to get some fab work done!
We have had great fun having a topic day today (as well as athletics and tag rugby - see pictures here). We have created some lovely Tudor portraits, as well as creating our own life size Henry VIII!
We researched his height, weight and width, converted the measurements into cm and drew him on a very big sheet of paper! What a day!
Take a look at the pictures of our day here.