WITH A BANG, A WHIZ AND A POP!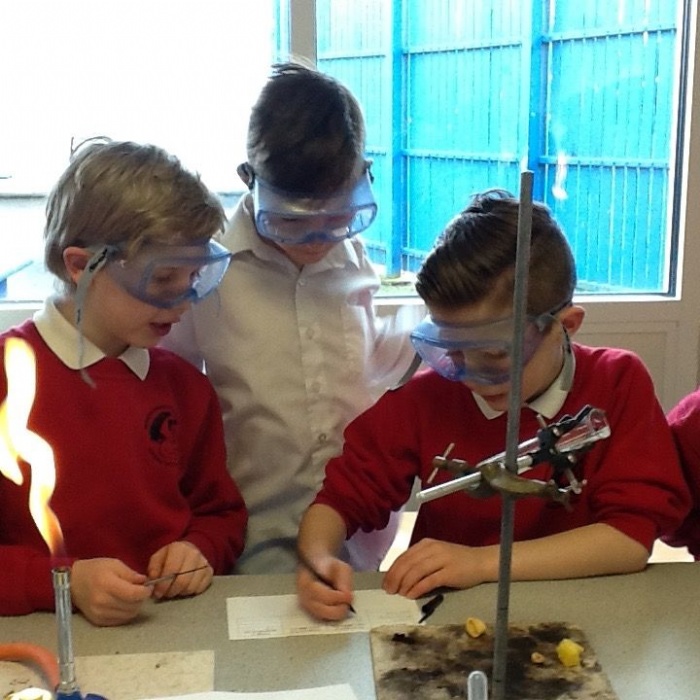 JAGUAR CLASS LAUNCHED SCIENCE WEEK WITH ROCKETS, NAPPIES AND MONSTER MUNCH CRISPS...
Mr Singh and his amazing team at South Wolds, hosted a great science lesson, all linked to Space. We watched a rocket fly and it went off with a very loud BOOM! Next, we entered the Science lab and put on our protective googles. It was so exciting seeing equipment all over the benches. There were: test tubes, pippettes, chemicals, thermometers and Bunsen burners waiting for us. The teachers explained all about the material used in nappies, the ideas behind dried Space food and the gases in the atmosphere. Then we set off to conduct the experiments linked to these topics. It was a hands-on session, where past pupils helped us in our investigations, delivered the equipment to us and generally gave us support in our work.
Mr Singh, you are a Science legend! We cannot wait to enjoy science lessons with you in Year 7.
To see more photos please click here/gallery/?pid=3&gcatid=1&albumid=223