"Over in the Meadow"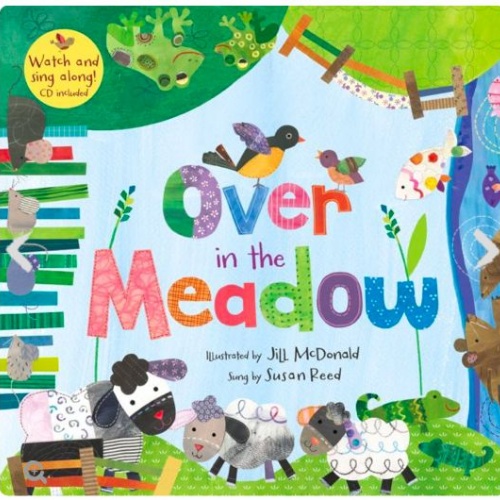 Welcome to the Meadow class Monday morning story prompt.
Every week we will post one or two stories that we will be reading with the children. The stories will be the starting points for lots of our learning within the unit during the week.
Of course what better story to start with than "over in the Meadow'
Even better..... it is a musical sing a long story.
Take a look at this video and have fun!
Download a copy of the lyrics (at the bottom of this blog).
We have added an extra verse to help us with
our letter of the week 'm' Maisie mountain, mountain.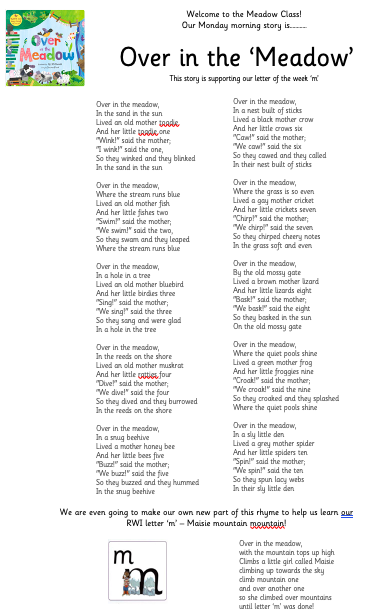 The story uses lots of number words so we will be doing some counting too.
We are going to make our very own giant meadow with lots of craft activities throughout the next two weeks as well.