More than 10 little Superheroes!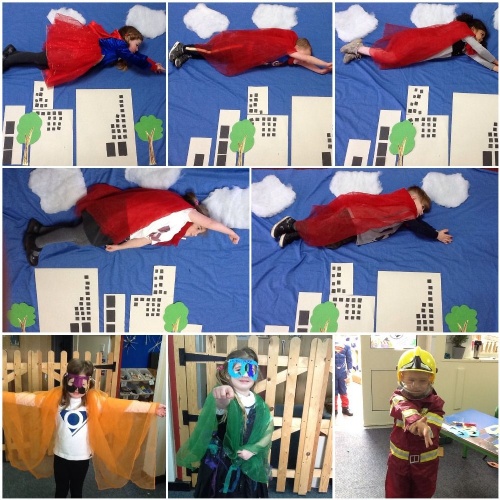 It sounds like there were a lot of superheroes in the Foundation Unit today.
After reading the story all about the 10 little Superheroes the children had the chance to create their own costumes and fly through the air over the skyscrapers! World book day really helped us to dig deep into our story this week.
Reading has been our SUPERPOWER this week!