How to grow a flower.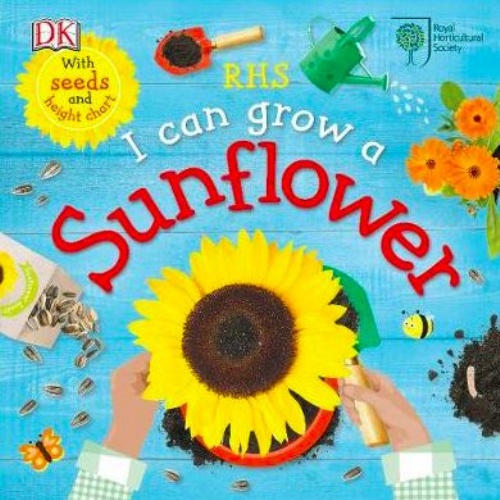 Our book this week is not a story! It is a Non -Fiction book all about growing a sunflower.
We will be looking at all of the information contained in this book and planting our very own sunflower seeds this week. We have some seeds donated by parents and the gardening club members that help to keep our school looking so good. Thank You! Some of the seeds donated were collected from sunflowers grown last year..... just like they say in this book.
The reason we look at these books and learn songs all about planting seeds is to help develop the children's knowledge and understanding of the world around them by learning about growth and plant lifecycles. Last week singing the story was a really successful way to get the children to remember the different stages so here is another lovely song that includes lots of the signing when we have been learning all about seeds and flowers growing.
As we are learning all about getting information from books we will be finding out things that are true, real, not made up. These are called facts. Here is a useful and interesting video showing 5 facts about sunflowers.
Learning about facts is a really important part of developing our Listening and Understanding skills.
A massively big hit last week was the scientific time-lapse video. The children were mesmerised with the plant growing and were very disappointed last week that they didn't get to see the flower at the end! So here you are ... the sunflower arrives at the end. The Key vocabulary we will be teaching the children is roots, soil, stem, leaves, shoots, buds, flower, water, rain, moist, warmth, sunshine, grow.
Our sounds this week will be linked to the text as usual.
We will be looking at the single set 1 letter sounds we see in the word flower
Visit the Evie and Dodge learning phonics web page to learn about these sounds and finish with a song all about each letter on the Cbeebies alphabet songs page.
For the children starting to learn digraphs we will actually be looking at set 3 ones this week to help us understand that ow (as well as sounding like last week's digraph ow ...grow) also makes the sound ow in flower. Then we need the er sound to finish off the word.
Click here for a video all about the digraph 'ow'
For the F1 and F2 children our Maths focus this week we will be looking into matching pairs, Then the F2's will be moving onto predicting answers, putting things in order and using the key vocabulary first, now, next. We will also start to set the children problems where they have to work out an unkown part. A key number we will be looking at is 13.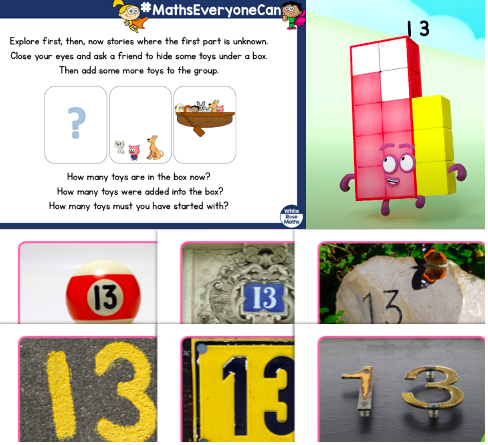 For our creative activities this week we will continue looking at artists that have used gardens and flowers as their inspiration we are going to look at the very famous painting of sunflowers by Vincent Vangogh. We will invite the children to use lots of techniques to paint their own sunflower too.
Two flower songs that will help the F1 children to know the colour names.
We will be using the next two videos to have some mindful moments during the week.
Our sign of the week is flower
For our music and dance lesson this week we will be learning the old rhyme "oats and beans and barley grow"
Click here to see one of the ring games we will be teaching the children or sing along with the video at home to remind yourself of the old nursery rhyme. We will also be doing the ring game "in and out the dusty bluebells' and adding our own verse "in and out the big tall sunflowers"