Using Quizlet to help get ready for Year 1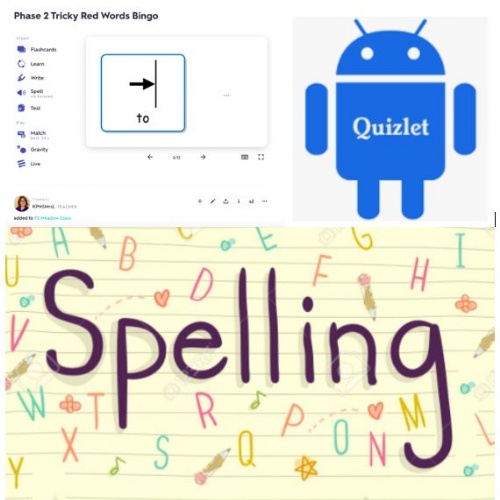 So believe it or not the F2 children have only got 7 weeks left before they move up to their Year 1 status!
Having had such a disrupted time over the last two academic years we are trying to prepare the children as much as we can for the changes they will experience moving from the Early Years Curriculum into the Key Stage 1 curriculum.
One way we are starting to do this is to gently introduce the routine of learning words each week ready for a spelling activity on a Friday. This is something that happens throughout main school every week.
Rather than giving the youngest children a long list of words to learn we have found that Quizlet offers a more interactive enjoyable way of learning new words. We also always tend to put a symbol or picture alongside the word as children find this a really helpful tool.
Lots of you have signed up already and are using this app but we would really like all parents to sign up as a way of helping their child to prepare for their move to main school.
Visit our Quizlet resource page to request to become a member. https://quizlet.com/class/18137763/
Alternatively, you can click on this invitation link and it should take you to our page ready for signing up.
https://quizlet.com/join/STWSUZScr
Signing up is totally free and just takes a minute. You will need to sign up in order to get all of the different games options that make it more interactive and enjoyable. If you don't sign up you will have only limited availability of the resources.
When you sign up I am sent a message and accept you into the class.
Then you have access to all the resources we have made especially with your children in mind.
Here are a couple of videos of how you use Quizlet on a phone or on a laptop. It can look a little different depending on what device you use.
I will be sending out links each week fo r us to have a game on a Friday. We will all use the quizlet app that day to play the game.
If you have any questions come and have a chat or email me on our class email
meadow-class@keyworth.notts.sch.uk