Little Pirate Explorers!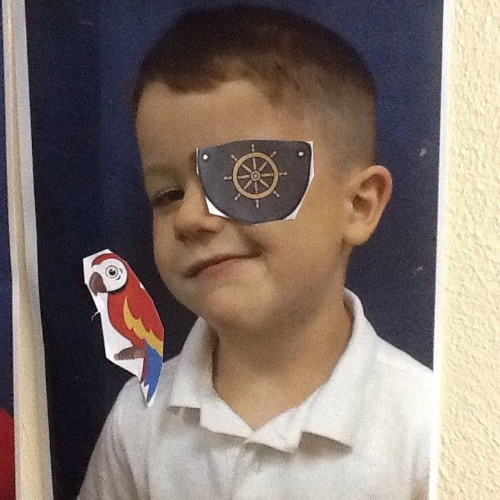 Last week we were learning all about the letter 'p'
To help us remember this letter we turned ourselves into.....PIRATE EXPLORERS!
Just like the picture on our RWI letter!
The F2 children became photographers as they were set the task of taking a good photo showing the whole of their friends face. Then we sent the photo from th ipad to the photocopier and the children watched it being printed out. Understanding technology can be so much fun!
Take a look at our motley crew! There are still a few that have escaped us so watch this space!