CHINESE NEW YEAR & GOLDILOCKS...
What an exciting week we have ahead! We will be kicking off by celebrating Chinese New Year! We will be finding out how and why this tradition is celebrated and joining in with the celebrations ourselves. Kung Hei Fat Choy! (Happy New Year in Chinese).
After our wonderful celebrations we will be back in the swing of our 'Once upon a time' topic... And ending the week with one of our all-time favourite fairy tales, Goldilocks and the Three Bears. We will be reading lots of different versions of the story, noticing how they are similar and different and explaining which one we like best.
Can you join in with this simple version of the story? You could have a go at doing some of the makaton actions.
Our single letter sound of the week is surprise, surprise... 'g' for Goldilocks...
Have a go at blending 'g' with the Alphablocks and Evie and Dodge…
Lots of you are applying your special friends... Two letters that make one sound. This week we will be focusing on 'ch' in 'Chinese New Year'. Can you have a go at the 'ch' cut and stick activity at the bottom of this page?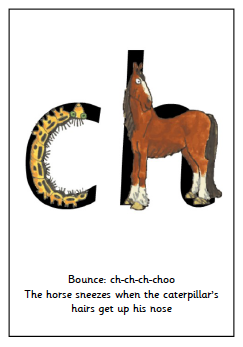 We will also be exploring the special friends 'ir' just like in 'girl'. There are lots of graphemes that can make up the same vowel sound – 'ir' as in 'girl', 'ur' as in 'fur' and 'er' as in sister.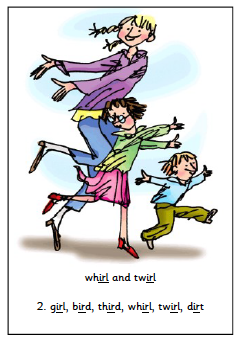 First, Have a go at some phonics with Abbi with this week's digraph…
Check out this Alphablocks episode to help you get to grips with the 'ir' sound.
Our makaton signs of the week are different foods, including fruit. We will be using these signs at snack time in school to request what fruit we would like. Have a practice at home with singing hands...
In maths, we are continuing our topic on growing 6,7, & 8. To find out more information visit the White Rose website. Alongside your Doodlemaths challenges (well done to everyone in the green zone!), you could download the new White Rose '1 minute maths' app here.
We will also be exploring size and height which links nicely to our Goldilocks and the Three Bears story. We will be comparing the size of objects and using size language to describe them. Can you order some of your toys at home from shortest to tallest? Our song of the week has lots of size language in, have a listen...
We have ABSOLUTELY LOVED seeing everything you have been getting up to at home linked to our 'Once upon a time' topic... Thank you for all that you are doing! Please keep your creations coming in and tapestries being sent. We have added some ideas at the bottom of the page for you to have a go at... Along with some ideas of 'bear' themed snacks you could make... Yummy! 🐻😋