It's a disaster in Y5/6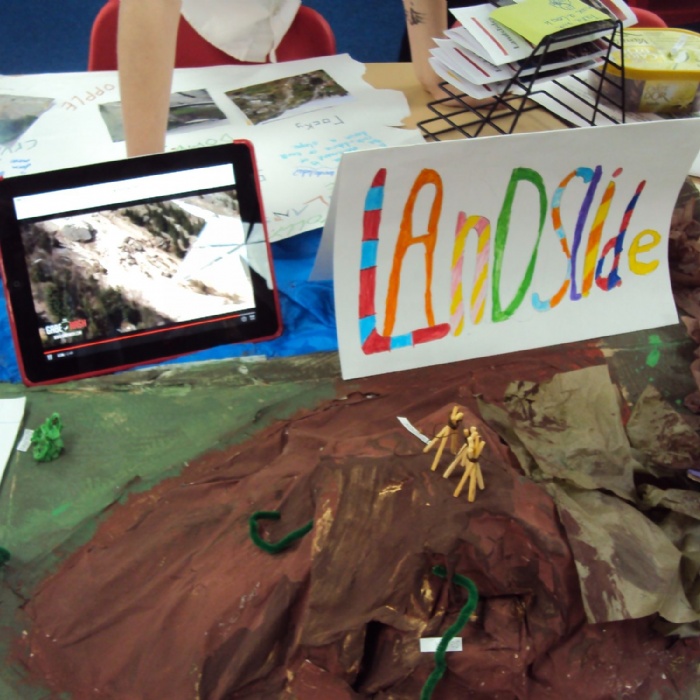 How many Natural Disasters can you fit in one classroom?
I have been literally blown away by the knowledge of the children on the topic of Natural Disasters. This afternoon, the classroom was transformed into an exhibition all about : Storms, Typhoons, Ice-storms, Landslides, Avalanches and Tornadoes. Each group became experts on their particular disaster quoting facts and figures, setting challenges for parents and even discussing their ideas on the Regeneration of areas affected by such awful events. The accumulation of a term's work was tremendous to see and experience. Well done to all the class, I am proud of your achievements and your skills in hosting such an important event.