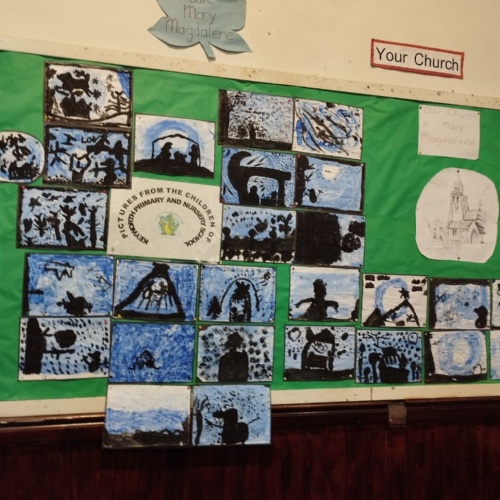 Artwork in the Church!
Published 29/11/23, by Sarah Rayns
We have been working hard in Wonder class to make some beautiful artwork for the church display.
If you would like to go and have a look it is up on the display board in St Mary Magdalene's church throughout the festive period and you can pop along on Saturday when the church is open for the
'Keyworth Festivities Day' event on the Square. You are also all invited to the Crib Service on Christmas Eve at 2.30pm!
Read More