Our visitor from the past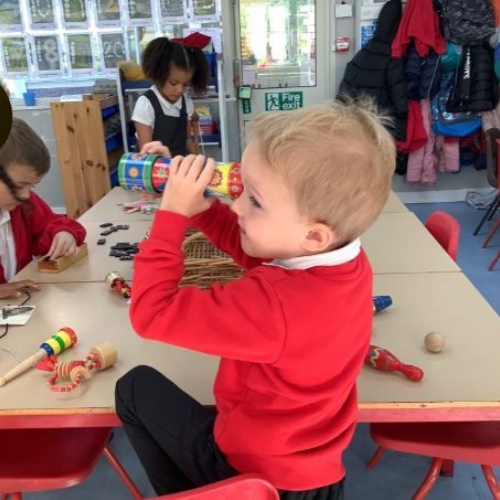 What an amazing visit from Tommy TopHat!
We had a fantastic day exploring the toys from the past, finding out how they worked, what they were made of and how old they were.
We started off the day by exploring playground toys such as a hoop rolling, quoits, ribbon sticks, marbles... we had great fun running around testing our skills with these games.
We then returned to the classroom and explored some of the toys children may have at home. We really enjoyed playing with the table top bagatelle and metal spinning tops!
After lunch, we finished off our visit with some fun parlour games (games families used to play after dinner parties!). We loved playing 'poor kitty', 'the minister's cat' and 'what are you thinking?'.
Most of the toys we played with were either made out of wood, metal or string and they were push and pull toys. Some of the toys we explored looked very similar to the toys we may have at home but were made of different materials.
Please check out the gallery to see some happy faces from today's visit - we did play with so many more toys (ones that are so old, you cannot buy them in the shops!) but we were too caught up in the fun to take pictures!