Mirror, Mirror!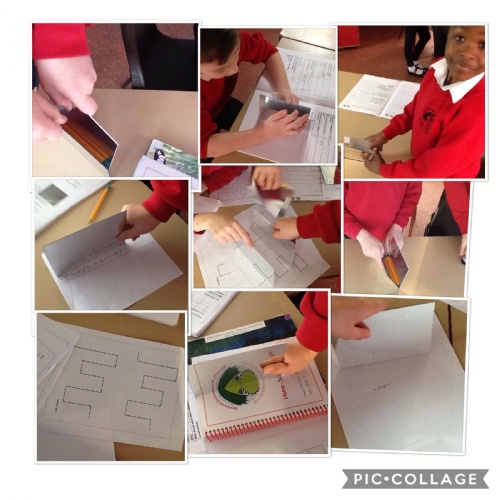 The Sea Lions enjoyed learning about reflection in Science today...
Today in Science the Sea Lions had the opportunity to investigate reflection through a variety of practical tasks. Some of the tasks included: mirror writing, a mirror maze, mirror multiplying and a reflective surfaces investigation.
We learnt that reflected light is light bounced off of objects and when light hits a rough surface, it is scattered in all directions but when light hits a smooth and shiny surface, light beams are reflected in the same direction, giving a clear reflected image!
From our findings we found mirrors, glass, shiny metal and even still water provides a clear reflection!
(Please see pictures to find out more!)
Take care,
Miss Fowell