90th Birthday Celebrations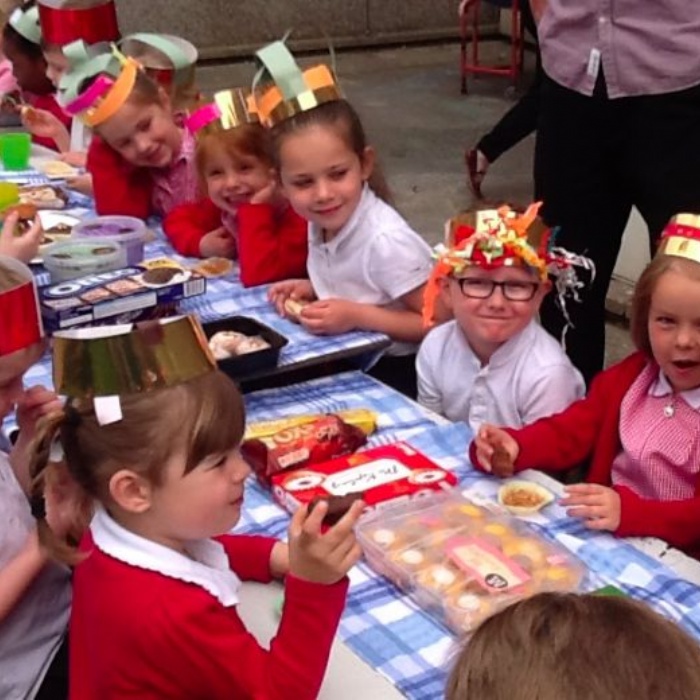 The Foundation Unit all had a fabulous time helping the Queen to celebrate her 90th Birthday.
Mr Cresswell stood in for the Queen and cut her cake.
Thank you to all of the parents for their kind donations of cakes. We certainly celebrated in style.
Click HERE to see all of the fun from the morning. We all had a crown and we danced to old fashioned music.