Making mummies!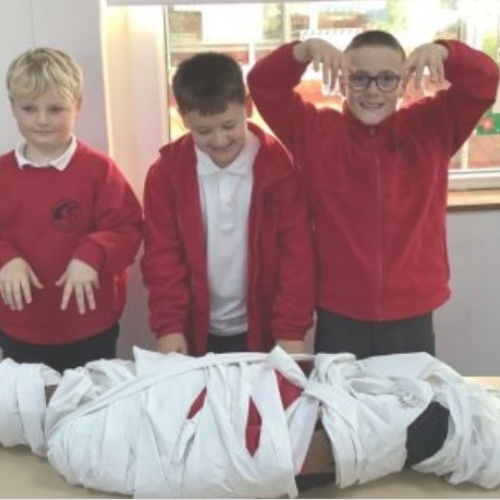 Today we introduced our new topic by learning about how the Ancient Egyptians prepared bodies for the afterlife!
There were a few gruesome details along the way, but we loved finding out about the process of mummification and the reasons behind each of the stages, then even had a go at doing it ourselves!
(although, don't worry, no real organs were removed in this process!)
The children have started to write out their own instruction texts on how to mummify an Egyptian!
Have a look at all the photos from the activity below!