The Dinosaurs have arrived!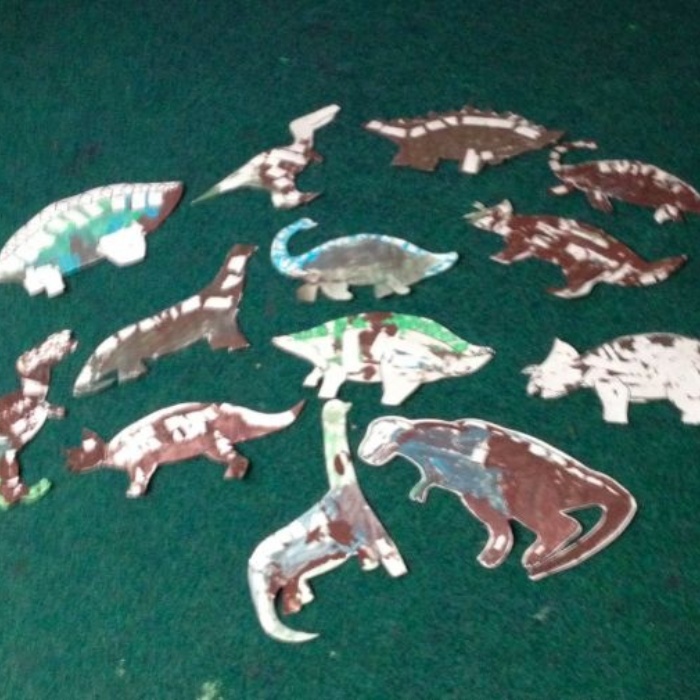 Our Topic about the dinosaurs is in full swing now and there will be lots to blog about over the next few weeks so keep checking in on the website. So far we have had volcanic eruptions in the world of the dinosaurs, fossil playdough that smells of coffee, labelling parts of the dinosaurs body and lots lots more.
Click here to take a look at our tape resist dinosaurs. These were created by using masking tape to make a skeleton on the dinosaur and then painting all over it. When the paint is dry the masking tape can be taken off to reveal the bones underneath. We have been using Non-Fiction books to find out what the skeleton bones look like.