Ancient Maya DT cooking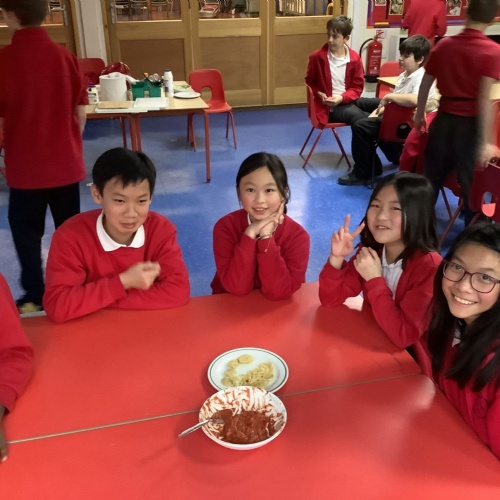 We made dips and tortillas this afternoon!
As part of our Ancient Maya topic this half term, we have been learning about Ancient Maya food and researching what similar foods we still have today.
The children followed a recipe to make tortillas and designed their own Ancient Maya inspired dip to go with them. They learnt how to sensibly and safely use kitchen equipment and enjoyed tasting their creations!
Have a look at the photos below: