F2 Team Tactics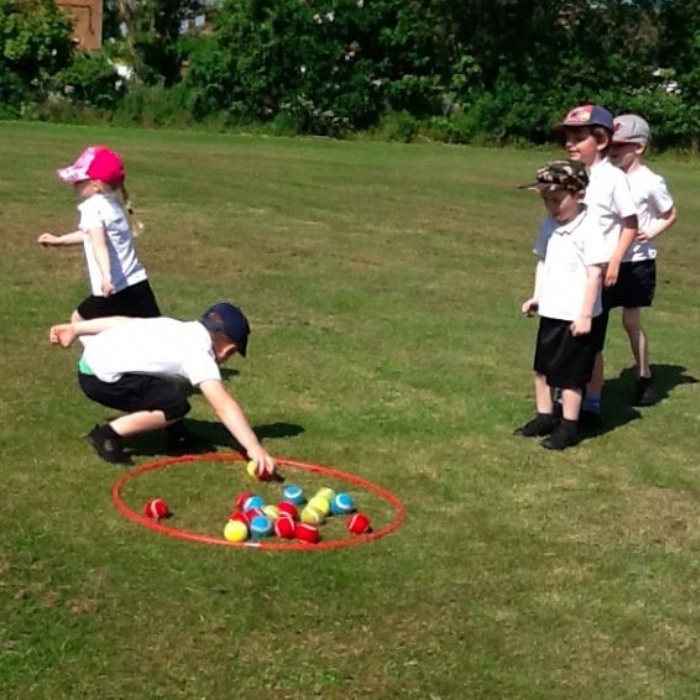 During the sunshine the other week we had a lesson on team tactics.
The children competed in their colour groups and had to pinch balls from another team for one minute. The team that had the most balls in their hoop obviously had the best tactics.
Great fun was had by all. Heart rates were raised and lots of exercise in the sun.