Video bloggers of the future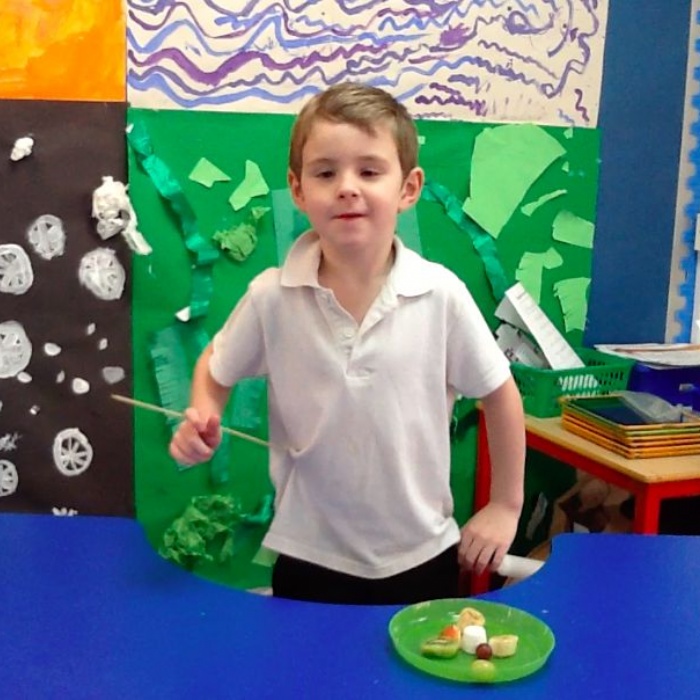 This afternoon the older Polar Bear Children were set the challenge of recording a video about 'How to make a Fruit Kebab.' The younger F2 Polar Bears also got in on the act making their own fruit kebabs in the Foundation room. Take a look at their photos here
This activity used so many skills!
Speaking for an audience.
Listening and being quiet - when we were recording there needed to be absolute quiet!
Computer skills - how to record a video and get the best results.
Teamwork - working with a partner.
Physical skills - They had to chop their own fruit first!
Food Technology - knowing that certain foods are good for us and some are okay for the odd treat - hence the inclusion of a non fruit marshmallow!
Mrs Holmes came in at one point and couldn't believe how well they were doing!
Even the shy characters gave it their all and demonstrated how to make the kebab.
The children all had a go in front of the camera and behind it. So the videos you can view below were taken by them.
So impressive that we thought you would love to see them. All of them.
Apologies for the endless links to the videos but they were all fantastic.