BOGGARTS!!!!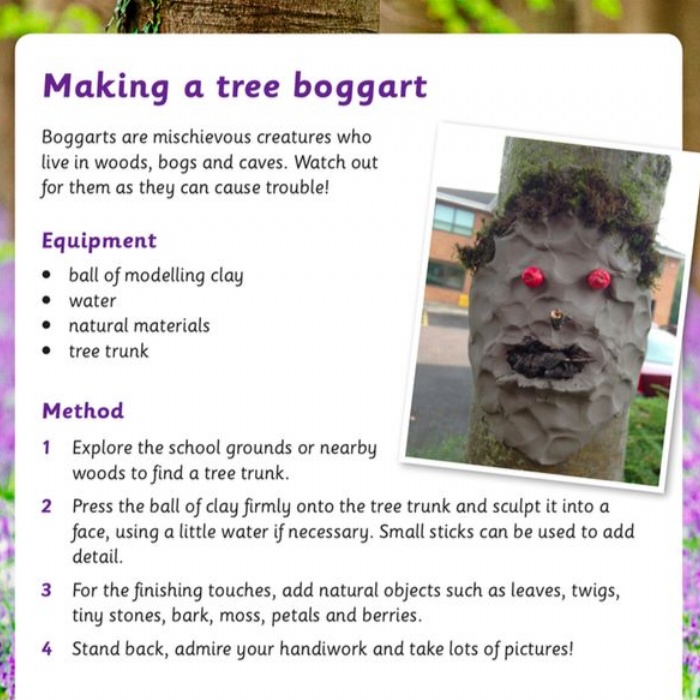 For our science lessons this week we were getting to know the trees in our school grounds. In pair, we chose a tree and we are going to observe this tree throughout the whole of the year to see if it changes.
Following on from the science lesson, we also took part in 'Forest Art' by creating a BOGGART on our chosen tree!
The children then described their Boggarts to each other and discussed the natural objects they used to create them.
Take a look here at some of our creations!