Video Chatting with Tanzania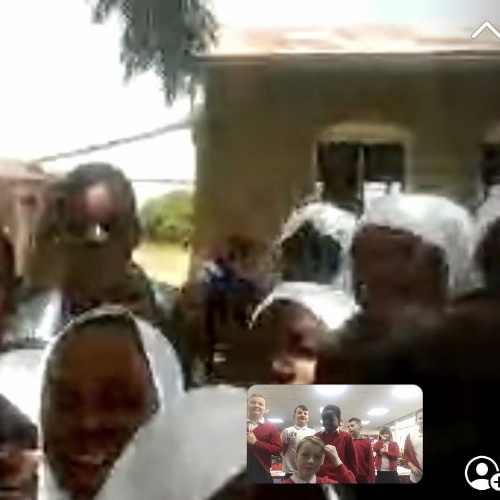 What a treat today that we were able to bring together 2 groups of children from opposite ends of the world!
We video chatted with some children from Kaole Primary School in Tanzania this morning and, although the signal wasn't too great, it was wonderful to see their school and show them bits of ours! We even sang them a song and they showed us a dance (one boy even did some acrobatics!)
We hope to speak to them again soon, before the some of the staff from the school visit us later on in the school year!