Science Investigations.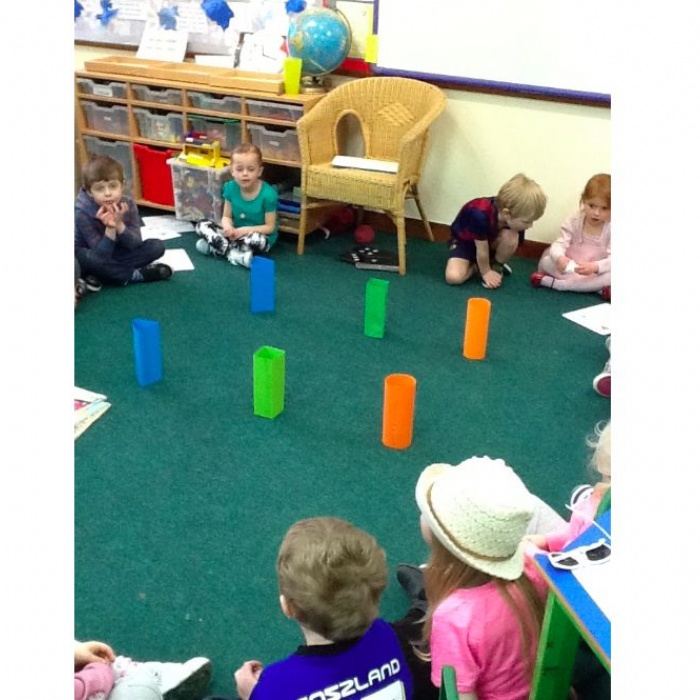 Last week the whole school went Science crazy.
In F2 we linked our science experiment to 3D shape and tested out which shape would support the most books on top. We made predictions and tested out different possibilites by using paper or card.We then recorded our results.
Which shape would you predict would be the strongest?
One of the students did declare our test unreliable as we weren't using the same size books each time. A budding scientist in the making!