Year 5's in Space!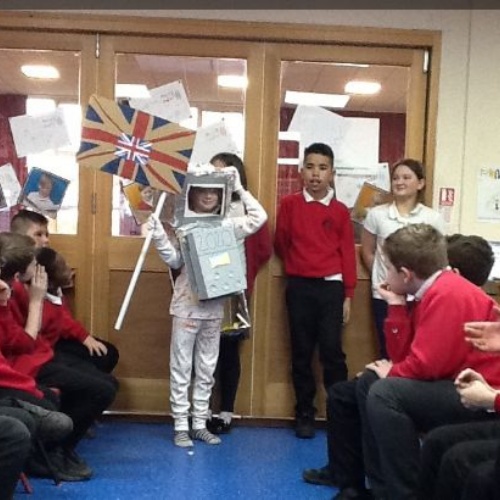 We have had such an exciting day creating our space suit projects today!
We have been designing our space suits for a few weeks now, planning the materials and equipment we would need, as well as how we would like our final products to look!
Then today we put it all into action and created our suits! The children worked really hard and came up with some fantastic solutions to any issues with their designs (just like real NASA engineers!)
Then we put on a 'space walk' fashion show for the rest of the children in the school so that our astronauts and designers could strut their stuff and show off their fantastic final suits!
This week we have also finished creating our own planets out of paper mache! Take a look at all the pictures from our planet creations and space suit fashion show!