The Golden Compass Writing and Easter MAssive maths!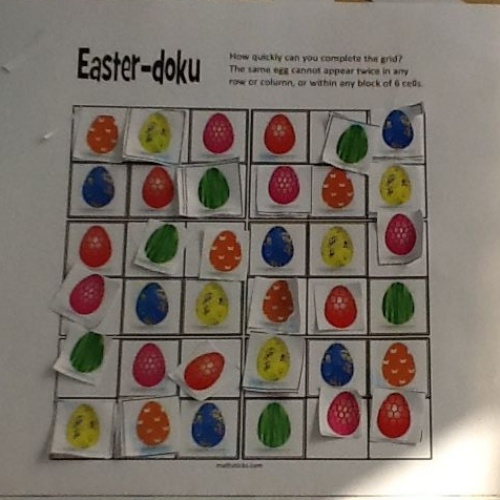 Have a look at our recent Literacy and maths work!
Year 6 have recently completed a unit of work on The Golden Compass in Literacy. Our work was so good, we've put it up on display. We wrote a section of the story where Lord Asriel has just arrived in Svalbard and is being chased by bandits. We also did some artwork based on the Northern Lights using chalk pastels.
Have a look at photos of our work below - Sunflowers, see if you can spot your writing!
We have also taken part in Easter Massive Maths this week and put our logic skills to good use by completing egg Sudoku-style puzzles! We recapped simplifying fractions and completed some Easter challenges as well. Have a look here: