A trip to Hardwick Hall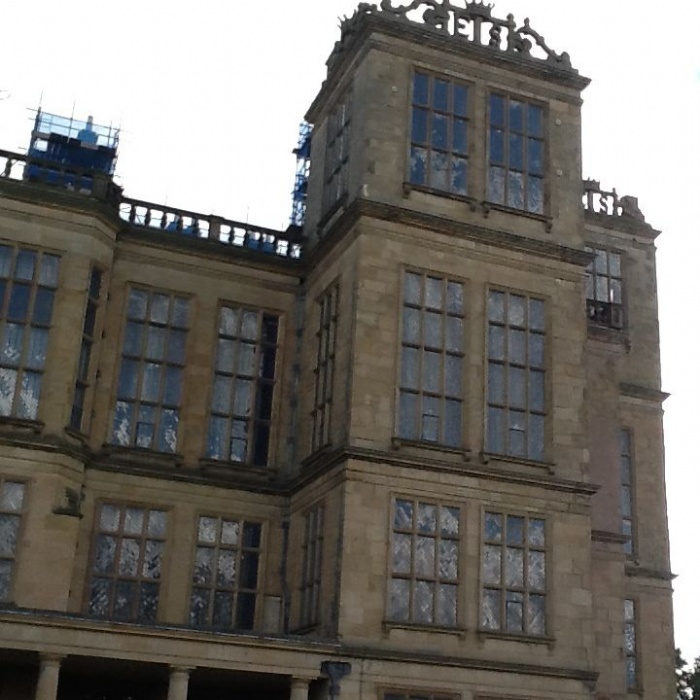 We went on a trip to Hardwick Hall, a beautiful old house once owned by Bess of Hardwick. She was one of the most powerful women in England and a friend of Elizabeth 1.
Hardwick Hall, more glass than wall. So called because Bess of hardwick was keen to show off her immense wealth, and glass was so very expensive at the time.