Robin Hood and His Merry Elephants!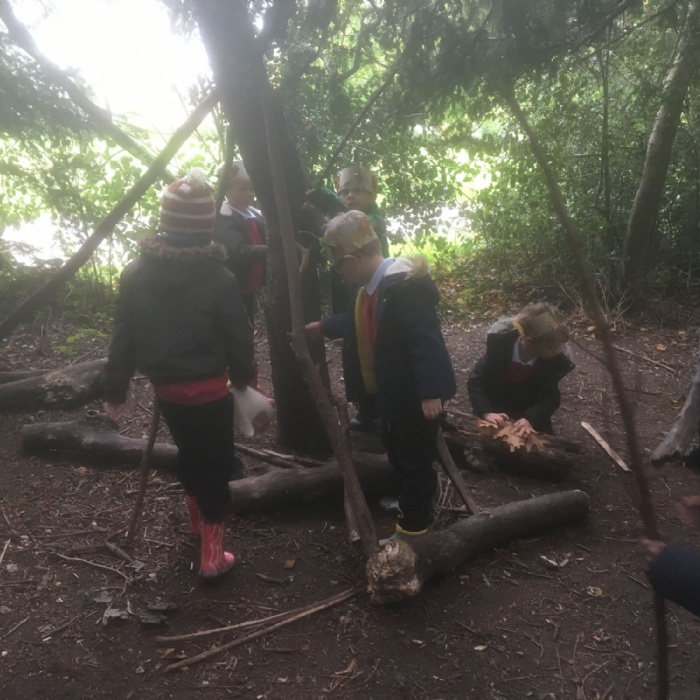 Den Building in the Merry Men Village.
Recently we went on a very special visit to Beaumanor Hall. When we got there, we were greeted by Maid Marian and Robin Hood and informed that we were in training to become Merry Men!! Throughout the day the we took part in a range of exciting activities including: a scavenger hunt where we collected key items from the grounds which we then made into camouflaged hats, a woodland walk looking for 'wanted' posters of the Merry Men and shelter building where we worked in small teams to design and build shelters using a mixture of materials we found around the grounds. The day was rounded off by sitting around the campfire enjoying a cup of squirrel soup and chatting about what a wonderful day it had been.
Loads of wonderful photos of our trip are coming very soon. Click here.