Getting Arty With Animal Prints!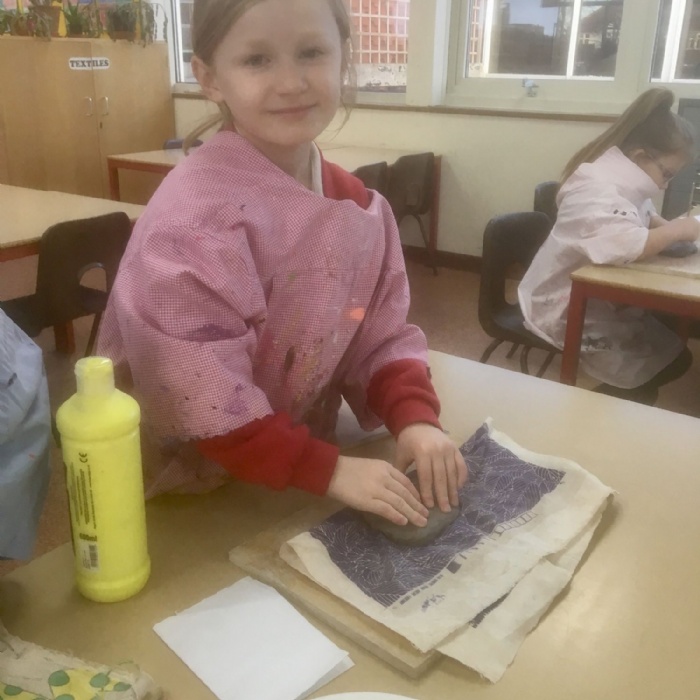 Usuing clay to create animal prints.
In Art the children have been using clay to push, pull, squeeze, press and roll to create textured animal prints. Before the lesson they looked at loads of wonderful animal prints and their task was to recreate their own. They had great fun and learnt all about printing and colour blending.
To see more 'Animal Art' click here!