Visit to st. Mary Magdalene Church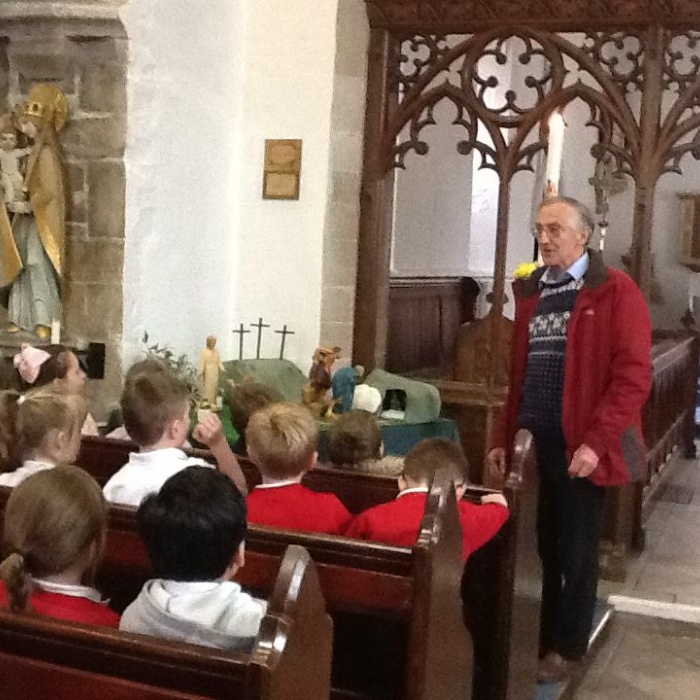 As part of our RE this half term we have been finding out about Churches.
During our recent visit to St. Mary Magdalene in Keyworth, Mr. Clothier showed us around the church and explained about some of the features both in and outside of the church. He also told us about some of the services and events that happen at Church.
Here we are sitting in the pews.
We will all remember what the font is and used for!
Click here to find out why and see some more photos of our visit.
Thank you to Mr.Clothier for allowing us to visit and find out about our local Church.