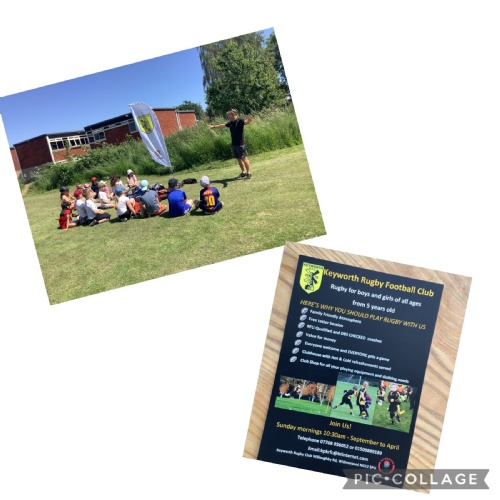 Free Taster Sessions Keyworth Rugby Club...
Published 17/06/21, by Hannah Robinson
Keyworth Rugby club are offering Free Taster sessions the children have really enjoyed playing Rugby during sports week. It would be great to support our local team! Any questions please get in touch with kpkrfc@btinternet.com children will be bringing home an information flyer in their book bags this week.
Thanks
Miss Robinson
Read More