Year 6 Storytelling workshop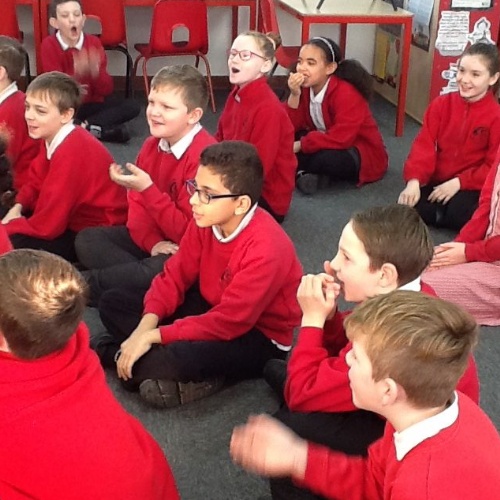 Year 6 had a storytelling workshop with Mike today!
As part of the Equals Trust storytelling project, Year 6 had a storytelling workshop with Mike this morning. The project aims to foster connections between schools within the trust and improve their speaking and listening skills through storytelling.
Some of the children will also get the opportunity to travel to another school in the trust and help their Year 6 children tell their own story.
The children listened to a couple of stories told by Mike and then had a go at telling their own. They were given a vague outline of a story, but had to fill in all the details themselves. They used a visualisation technique to help them imagine what each part of the story would look like and then had to work together as a group to make sure the story made sense. They even had a go at adding actions to make their storytelling more exciting!
Have a look below at what we got up to: