Merriment at Morrisons!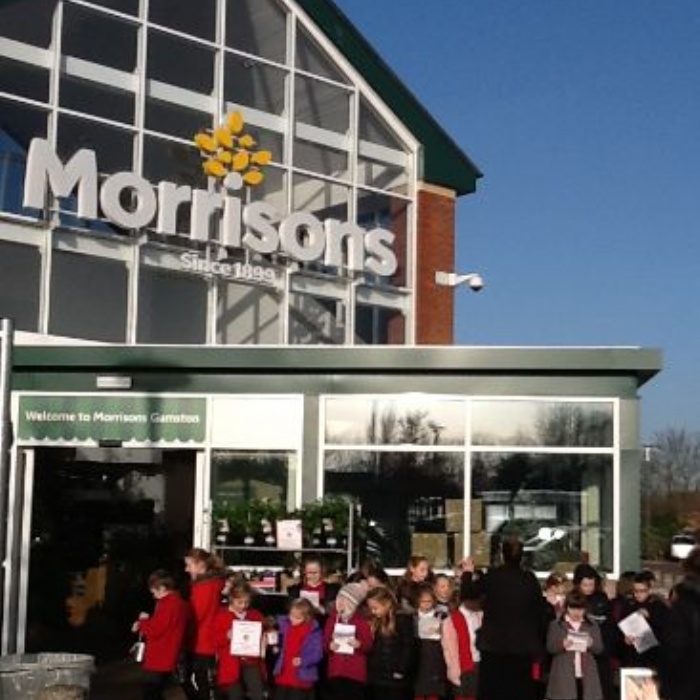 On Tuesday 11th December a grand total of 41 children from our school were given the opportunity to serenade the fabulous customers at Morrisons.
Singing a mixture of old and new carols this very talented bunch were able to raise funds for our school gardening club. We have a few expert fundraisers who attracted the attention of the passers by and helped us to raise a MASSIVE total of £254.00!
A huge thanks to Morrisons who gave us this opportunity to help increase our school funds.
Well done to all of the children who sang for well over an hour in the fresh winter air and of course a big thank you to all of the helpers who made it possible for us to get the large number of children who volunteered for the choir to Morrisons.
Click here to see the photos from the morning.