Our Glorious School Garden!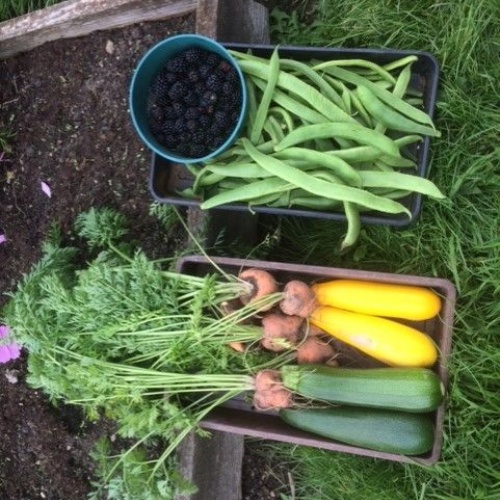 Some of the crops we have grown.
Here at KPNS we are so lucky to have our friends from the Keyworth Gardening Association come and work with us each week to help us with our school garden and to teach our children about how to care for and grow a wide variety of fruit and vegetables. During the summer holidays the team have been popping into school to maintain the garden and Alan Cooper, the Chair of the Gardening Association, sent through the pictures above. They have been passing over trays of vegetables to the Holiday Club and the tomatoes, sweetcorn and courgettes are well on their way to harvesting. Alan also mentioned that the rhubarb the children planted earlier in the year is doing very well- rhubarb and apple crumble anyone?! We look forward to some of our homegrown produce being cooked in the school kitchen in the Autumn Term for all the children to enjoy and we would like to thank Alan and his team for helping us bring our school garden back to life!