DRAGON'S ROAR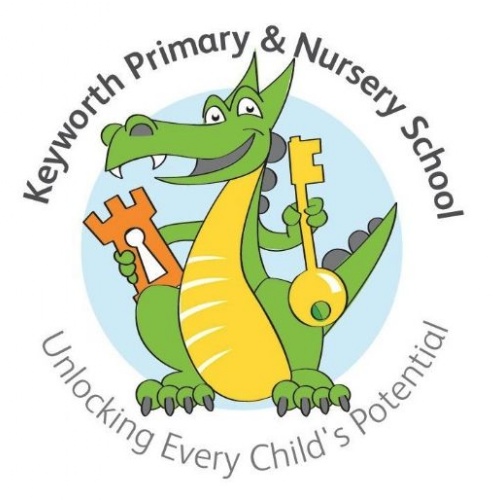 Welcome:
I can't lie, it is somewhat nice to be writing a Dragon's Roar from inside of KPNS after school has been closed for nearly 3 months. We have missed our children and families so much but have been working hard, following all the government guidelines, to ensure school is as safe as it can be when we welcome back our first phase of pupils from Monday. This edition of Dragon's will share important information about the reopening of school so please read it carefully and send any questions to contact@keyworth.notts.sch.uk .
Timings for Next Week:
Monday 8th- Year 6 Children come back to school
Tuesday 9th- Year 1 Children and F2 Children come back to school
Thursday 11th- F1 Children come back to school
The timings of the school day will be staggered to reduce the volume of people on the school site at any one time. Members of the SLT will be on the gates and around the entrances to support people with where to go and to answer any questions. See below:
Entrance

Drop off

Pick up

EYFS Bubble A

F2 Fire door

We will be expanding our drop off window from 8:45– 9:15. Registers will be closed at 9:15am.

Please drop off the children in EYFS at 9am as this will help with getting the younger children settled quickly.

3-3:10pm

EYFS Bubble B

Grassed area by park.

3-3:10pm

Y1

Y1/2 Fire door

3:10– 3:20pm

Y6

KS2 Back playground (by the backdoor)

3:20– 3:30pm

Critical workers Y2/3/4/5

Please wait on the KS2 back playground

3:10– 3:20pm
PARENT GUIDE FOR NEXT WEEK - CLICK HERE
Y6 Children:
At this point of the year, many of the Y6 children bring themselves to and from school. If you are happy for your child to walk home by themselves, please contact the school office or email Miss Hopwood at sharks-teachers@keyworth.notts.sch.uk to give your permission.
Golden Eggs:
From this Friday the class teachers will be nominating a Golden Egg winner from each class. This may be a child in school or one working at home. The winners will receive their Golden Egg certificate through the post and it will be published on the school website.
Hygiene:
Please ensure your child washes their hands properly before they leave home. Once entering the school ground there will be a hand sanitising station in the band stand and one by the Y6 back door. Please supervise your child at all times when using these stations whilst maintaining social distancing.
Water bottles:
ALL children need to bring a named water bottle to school filled with water. For hygiene reasons, the usual cups have been removed from the classrooms. Your child will keep their water bottle on their own desk or in their allocated box (EYFS). Please ensure they are taken home each night and washed thoroughly.
Clothing:
From Monday, all children will attend school in their uniforms. However, they are permitted during this time, to wear trainers (no pretty sandals please as these are not practical) as they will be participating in PE sessions and doing active lessons. Please be mindful that, we will be keeping the classrooms well ventilated so they may want to ensure they come in their school jumper. Year 6 children can wear their leaver's hoodies! For the rest of the term we will be spending lots of time outside so please keep and eye on the weather and send your children with appropriate coats, sun hats, sun cream etc.
The School Office and Front Door:
Our lovely Mrs Buttery is back in our KPNS school office from Monday so you can call if you have any queries of questions. Please remember that we will not be having any face to face contact through the school office, and you should ring if you need to speak with a member of staff. No children will be allowed to come through the front door for hygiene reasons so please call ahead if you are going to be late and a member of SLT will meet you and take your child round to their 'bubble entrance'.
Pen pals!
Because we now have some children working from home and some children in school, we thought it would be a lovely idea for them to write to their friends. We will send out more information about this in the coming week so keep an eye on your class blogs!
We can't wait to see some of your lovely faces next week in school and will continue to enjoy looking at the wonderful work you are doing at home too.