A Book in a Box Brings Reading to Life!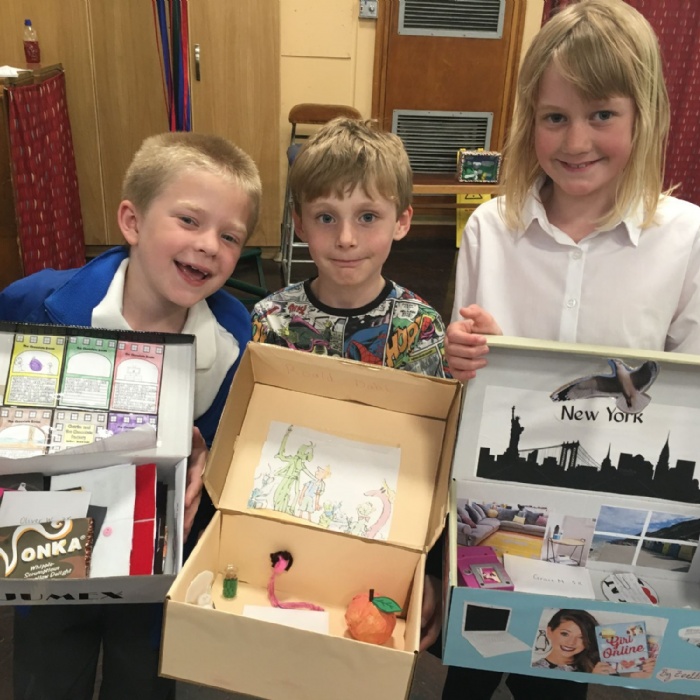 Here are a selection of our winning boxes. Aren't they just FAB?!
As everyone already knows, at KPNS we LOVE reading so we held a competition to design a book in a box. We have had loads of amazing entries from F1 to Year 6 covering an array of authors and books. To see them in real life, they are currently on display in the corridor outside the Head's office. Pop along and have a look for yourself.
To see all our wonderful entries click here.