A Royal Thank you!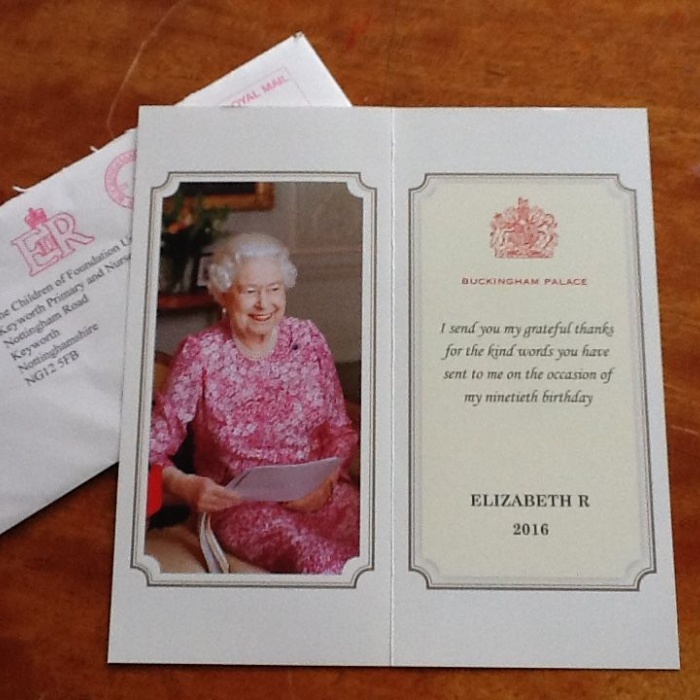 The whole school was very excited this morning as we received a 'Thank You' letter from the Queen!.....Yes, THE QUEEN!
Before the Summer, the Foundation unit celebrated the Queen's 90th birthday by having a street party and each child made and sent a birthday card to her. Miss Waugh had heard that The Queen really liked to receive cards, so she organised it all.
So, who else could open the card but Miss Waugh.? Her enthusiasm and excitement was infectious. We thought you would like to see her reaction!
Click here to see photos of the cards we sent and the card from the Queen.