Friends of KPNS Summer Raffle!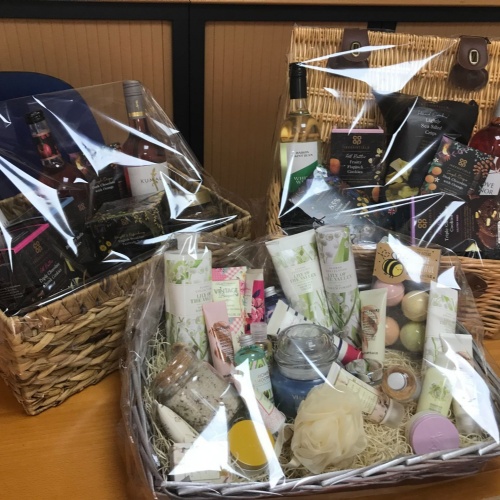 We have lots of fantastic prizes to win.
Due to the pandemic, our Friends of KPNS have not been able to do their usual calendar of events. As a school we rely on the funds which our wonderful PTA work hard to raise to do special trips like the Panto at Christmas, fund equipment and resources for our school and even sports kit so we can look smart representing our school in the local community.
Tonight your child will be coming home with some raffle tickets in their school bag, it would be AMAZING if you could help us to sell these to your friends and family (£1 a ticket) and return all monies and ticket stubs to the school office no later than WEDNESDAY 21st July. We have lots more tickets in the school office so please contact us if you think you can sell even more. :-)
We will draw the raffle on Thursday 22nd of July at school.
We have some super prizes on offer including:
Luxury Gift and Toiletries Hampers
Food and Drinks Hampers
Vouchers for local businesses
A 1-month voucher for Aspire 4 Fitness
Water guns and summer fun games for the garden.
And lots, lots more.
Thank you for all your amazing support this year. We really appreciate it.