LEarning about Nature, Together!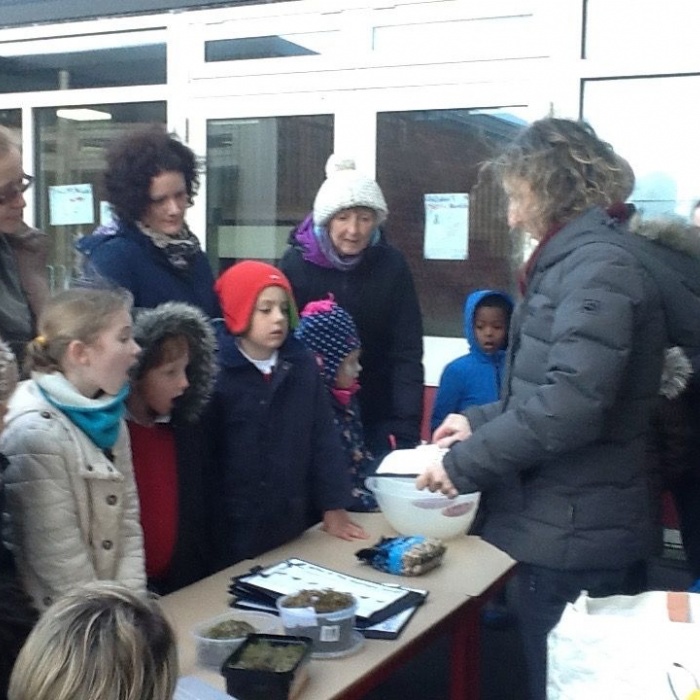 Lynn Victor from The Nottinghamshire Wildlife Trust talking to our children and their parents about the different kinds of birds they might find in their gardens.
This evening we held a fabulous event where our children and their families could come along and learn all about their local environment. We had a host of the most wonderful volunteers, from our local community, who gave up their time to come and share their expertise, skills and passion with the children. Some of the activities included: bird box making, gardening, planting, a bird trail, making bird feeders, a nature table, toasting marshmellows on an open fire and enjoying a feast of pizza!
All our children and families had a fantastic time and we would like to send special thanks to:
*Lynn Victor, Neil Pinder and Gordon Dyne from Nottinghamshire Wildlife Trust.
* Alan Cooper, Marion Carey, June McConnell, Linda Kirk, Margaret Walker and Richard Bellamy from the Keyworth Garden Association.
* Kirsten Williams (One of our lovely parents)
*Alex Demetriou (Governor)
*Emma Piper and the Friends of KPNS for feeding us all.
To see more pictures of this great event, click here!