Dragon's Lair Turns Spooky!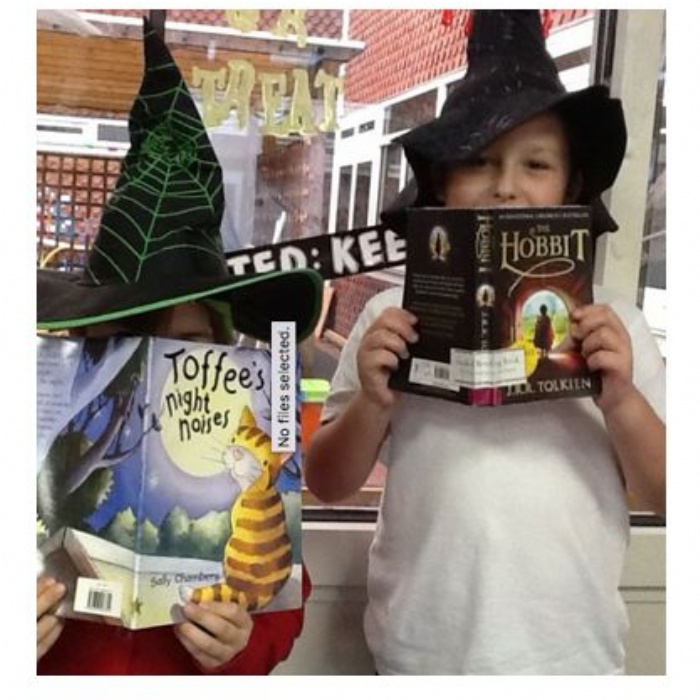 We have witches and wizards reading in school this week.
Dragon's lair has been spooked up for the next two weeks. We have lots of great books to read... If you dare!! We are open every day 8:30-8:50 so come along, put on a witches hat and pick up a scary book.
All children need to be accompanied by an adult with the exception of Y5/6.