The Choir Lighting up the Square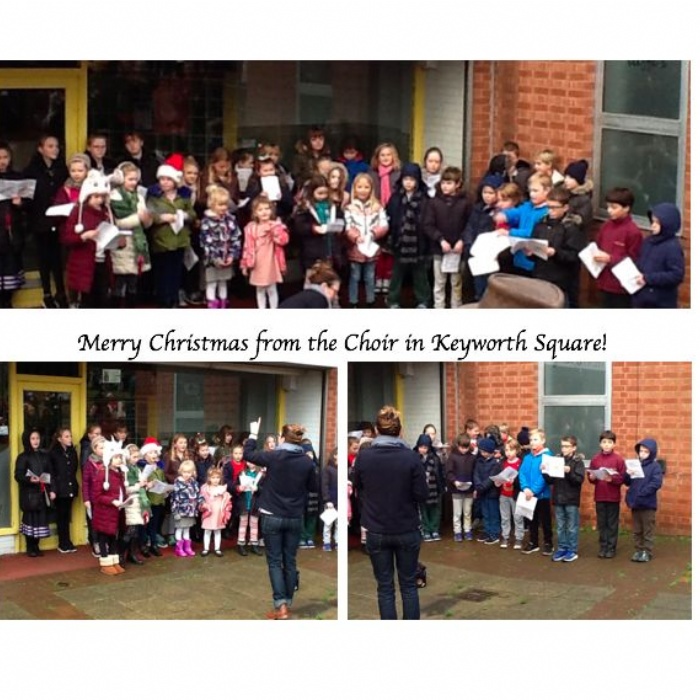 What a lovely way to spend the 1st of December.
We were asked to start the celebrations in the Square at Keyworth.
The children sang their three songs beautifully and made us all very proud.
Thanks to everyone for their support and WELL DONE to all of the children who sang in front of a large crowd.
Merry Christmas!
Video of the event coming shortly!