KPNS Book Week 2019!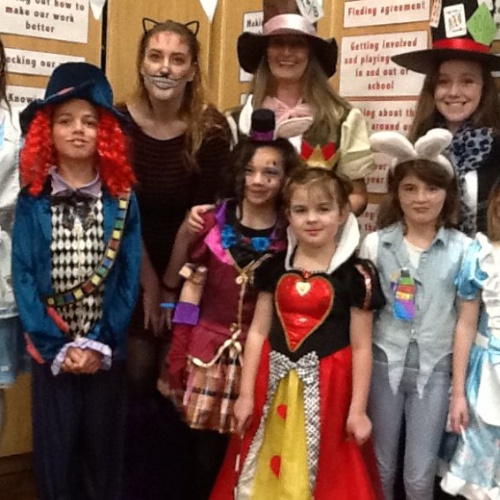 Just a selection of some of the wonderful characters who came to school today... Mad as hatters!
Here at KPNS we have had a fabulous book-filled week! Across school children have been celebrating their love of reading and sharing their favourite characters and books with each other. We've had strange happenings in Year 3, an exciting author visit, a busy reading lair and we finished the week off in style by dressing up as our most loved story characters!
A special thank you to all the staff for organising such a fun week, the parents for the truly spectacular costumes, and to the Friends of KPNS for putting on a lovely book themed tea party after school. What a week!
Click here to see some photographs from Book Day and here to take a look at the day Barbara Mitchelhill came to visit us.