Reading Buddies are back!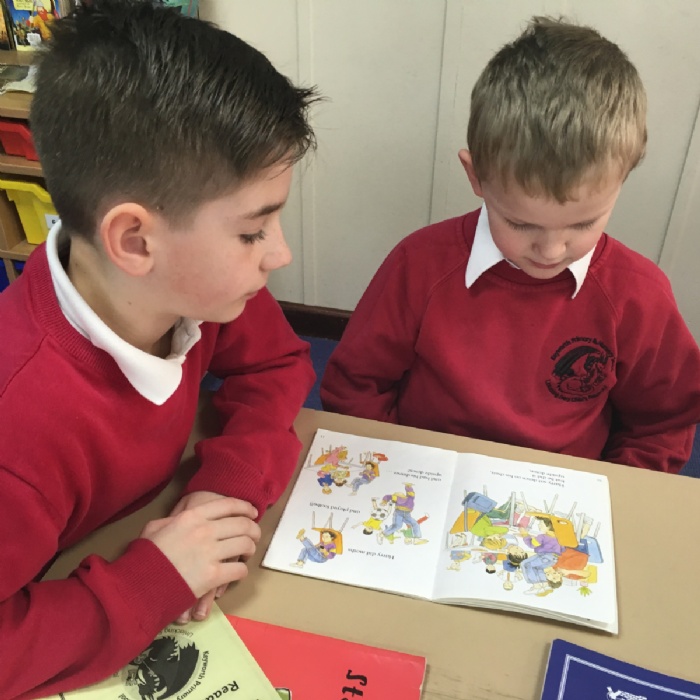 Books are meant to be shared!
Thursday has never been such an exciting day! There has been a wonderful buzz around school today because READING BUDDIES ARE BACK! Our older children have been trained by Mrs Tyler and were so looking forward to reading with their partners today.
Ask your child what they have been reading today!