E-Safety - True or False?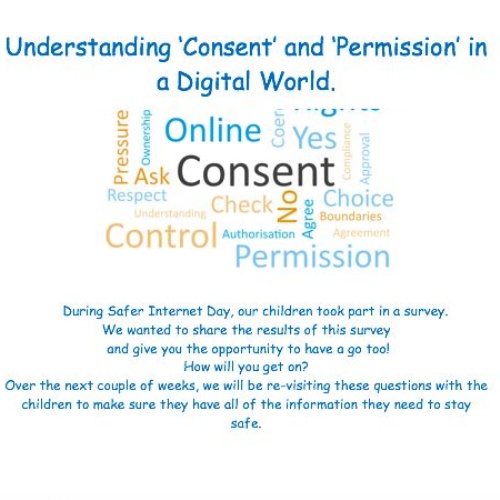 Every six weeks we introduce the children to a new E-safety discussion. Technology is changing all of the time so we have to come up with ways to keep it in their minds. We usually have a focus just before a holiday so that the safety tips we give the children will help them to stay safe at home as well as at school.
On Feb 5th the whole school took part in lots of E-safety activities during Safer Internet Day.
One of the activities, aimed at the Key Stage 2 children, was a questionnaire concerning 'giving permissions' online.
This questionnaire highlighted the confusion that can often occur. Click here to flick through the questions and answers. We have put the results in from the children's answers.
The mixed results confirm the need for E-safety to be repeated regularly in order to keep up to date.