Blaze's Movie Night!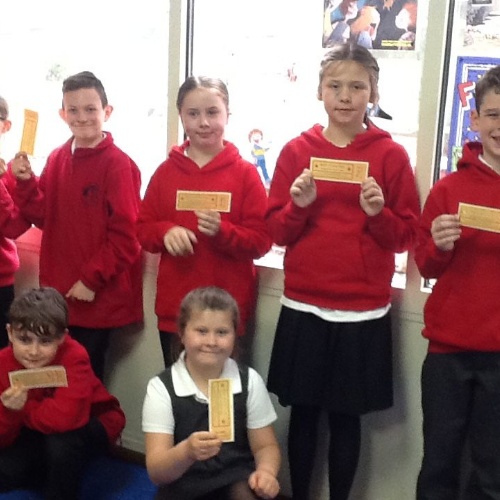 Happy readers with their special movie tickets!
Mrs King and Blaze (our school reading dragon) have been so pleased with all the children and families who have been regularly attending Reading Lair that they decided they all needed a little treat. This morning, as the children attended their daily reading session, they were presented with a VIP movie ticket to attend Blaze's Cinema in a couple of weeks. There will be popcorn galore and chance to relax with their friends and family whilst enjoying a screening of Peter Rabbit on the big screen in the hall.
We currently have between 40 and 50 children and their families attending Blaze's Reading Lair between 2 and 5 times a week. If you would like to establish a good reading routine, we can't recommend it enough. Pop along any morning at 8:30 and join our (growing) reading family.