SUPER Science!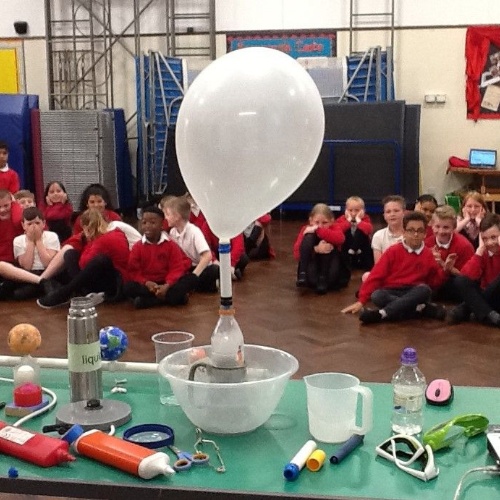 How much gas until it goes POP?!!
On Friday, our fantastic Friends of KPNS arranged an amazing Science day for all the children to enjoy. It was such a great, hands-on day full to the brim with exciting experiments! Pete 'The Science Guy' (from Cool Primary Science) came and shared his love of Science through an interactive assembly, a ROCKET LAUNCH and special 'Light and Sound' workshops for our youngest pupils. It was a great day!
Click here to see some fantastic photos from the day!